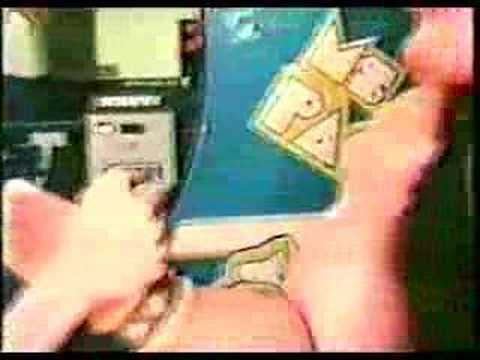 SO BEST →
"Foodies. For me, the word is a warning that says, "Hey, I'm not any..."
–  This fatty concurs.
Happy New Year →
Bless. →
I feel ya Pig →
"A few years ago, a scientist implanted such a device into the brain of a woman..."
– I think that about says it all, don't you?
Mr Stringer said alcohol had played a big part in... →
RIP Sparks →
Every day I thank God for The Sun a little more →
It's journalist at its finest people.
"Apathy Disorder is diminished goal-directed activity due to lack of motivation...."
– The new DSM-V includes a chapter on Disorders of Diminished Motivation (sidenote: awesome band name). I always knew i was special (needs)
After this morning, I didn't think my commute... →
I was wrong
Internet: A Zillion, Productivity: Zero →
"There's an urban legend that's gone around until no one is sure who it happened..."
Watch
This is it, the last straw →
There is seriously no point to NY anymore
"The Dow closes down about 680 points, as manufacturing hits a 26-year low and..."
– Does anyone else get the sense that CNN Alerts are kind of over us?
"Yes, it's too bad that we didn't do anything about subprime lending. I wish the..."
– Barney Frank
"Linda Rabinowitz (a.k.a. Selket), of central Virginia, says she's an..."
– You know, I've always had my suspicions.
Oh god, I love The Sun →
In what world is this even an approximation of news?
"There were two models of behaviour in the Quandt family: flash and prudent. The..."
– Anyone else think the article should have been about Harald? I also so enjoy that this is filed under Women: Life & Style, instead of Women: WTF.
Oh Internet, you never know when to stop →
But at least I might find someone to make me 8th... →
Plus, if they have shit like this, I think I might enjoy it. It's basically Japan plus sand anyway.
oy. →
Watch
It cannot be a good thing when you find yourself identifying with a ridiculously exaggerated female stereotype.
Why does Britain always insist on being so much... →
I don't think Uniqlo even comes in XXL →
Well there went a couple hours of my life →
I can haz real magazine? →
Gore Vidal →
This is pretty much the best ever →
Well played sirs.
Prop 8 demonstration: 6:30 →
Christmas is coming, fyi →
"Karl Lagerfeld stressed the importance of low-fat, low-carb, low-calorie foods..."
– I can believe it's not butter, Karl. I can.
I guess it beats the more traditional Iceberg... →
This actually pretty much describes how I would ideally live my days.
I never thought I would describe anything... →
 But this did kind of make me well up a bit
Ok yes, TUMBLR FAIL
But i'm back now. I mean, we'll all probably be fired soon anyway, why try to postpone the inevitable?
Nooooooooooooooooooooo →
School of life →
Blue Hill →
They're named Tina, because Ike done beat them... →
Awwww
"AC Newman! Yay!"
– You Ain't No Picasso
Michael Cera loves Bishop Allen! →
Career Opportunities: Dr. Horrible's Evil League... →
Talks Implode During a Day of Chaos; Fate of... →
"American women are something of a concern for Doonan. He bemoans the rise of..."
– Simon Doonan
Ok, I am officially jealous →
Gothamist: Market Name Mixup! →
Facebook: Bet You Think This Post Is About You →